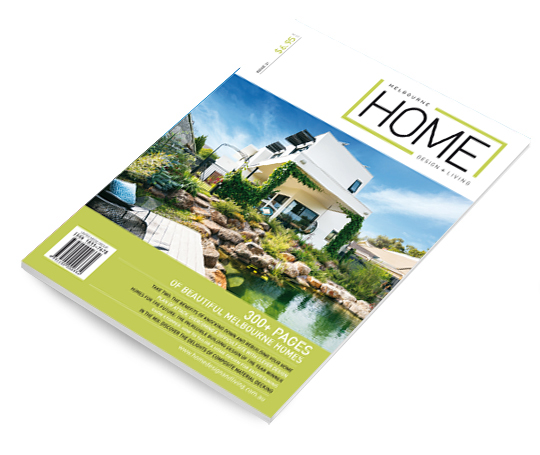 VITAL BUILD – A Modern Healthy Home
This striking single-level home by Vital Build exhibits modern, clean lines, immaculate landscaping and naturalmaterials that create a remarkable street presence. The recycled bricks in the façade add a point of interest and are contrasted by the black roof, window frames and doors.The clients' brief was for a healthy home with an open-plan, accessible living design. Vital Build, along with the owner and designer, used primarily recycled, natural materials to create a seamless transition between the indoor and outdoor zones.
The recycled timber in the study room and solid iron bark flooring throughout the home add a sense of warmth and luxury that is encouraged by the open, gas-log fireplace.Double-glazed windows and hydronic heating help make this residence energy-efficient, much to the clients' delight.It was important to the clients for the home to have plenty of space to move around, so the design is adopted around a minimalistic approach to the layout.
The sleek kitchen includes the latest appliances and an island bench top ideal for preparing meals. Skylights above the bench and a window splash back allow natural light to penetrate the space and create a clean and airy atmosphere.The open-plan design of this residence is all the more impressive considering the odd-shaped, sloping block on which it resides. Strict guidelines were followed to take advantage of the lot's slope and make it work for the home. The end result is a modern, low-maintenance healthy home that meets all of the clients' requirements.Vital Build specialises primarily in new homes, renovations and extensions. Building up to two homes annually,the focus is always on quality over quantity. Established 35 years ago by Frank lo Presti, with his son Tim taking over the business 15 years later, the company has plenty of experience in building luxury homes in Melbourne and its surrounds.